3M™ Glass Finishes - Latest 2017-2018 Patterns
How do you give interior spaces that "wow factor" that makes people sit up and take notice?
Sometimes it can be as simple as introducing an extraordinary detail to the mix. With their unique palette of colors, patterns and textures, 3M™ Glass Finishes give you an easy way to add an element of surprise to your designs.
Ideal for privacy and decorative applications in offices, hotels, retail stores, restaurants and healthcare environments. Each can be easily customized to suit the needs of your individual projects and are easy to apply and maintain.
3M Glass Finishes are highly versatile. Consider using them for communicating messages in unexpected ways, making small areas feel larger and adding privacy without sacrificing light. The possibilities are as unlimited as your imagination!
Below are just some of the latest patterns available for 3M™ FASARA™, 3M™ CRYSTAL, & 3M™ DICHROIC Glass Finishes. To see all of the exciting new finishes, please download the latest sample book.
Fabric
Canvas - SH2FGCV
Sensai Champagne Gold - SH2CSSEC
Burlap - SH2FGBL
Canvas Champagne Gold - SH2CSCVC
Grain Silver - SH2CSGS
Weave Pearl - SH2EMWP
Sensai Linen - SH2FGSE
Grain Champagne Gold - SH2CSGC
Buckram - SH2FGBU
Natural
Frost Walnut - SH2PTFW
Pygros - SH2PTPG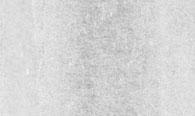 Frost Walnut Smoke - SH2PTFWS
Straight Washi - SH2FGSW
3M Fasara - Gradations
The Subtlety of Gradations
These 3M Fasara films transition from fully opaque white to the width of the material. This dynamic effect is achieved by a varying density of pixels in the pattern. Gradations are perfect for areas where you need high levels of light but also wish to have privacy. Some patterns can be combined together to create unique visual effects
Stripes
Fusion Pearl - SH2CSFP
Fine String - SH2PTFS
String - SH2PTST
Safari - SH2PTSR
Wind - SH2PTWD
String Reverse - SH2PTSTR
Geometric
Grid - SH2FGGD
Cut Glass Pearl - SH2CSCP
Cut Glass - SH2CSC
Chain mesh Reflect - SH2SICMR
Grid Reflect - SH2SIGDR
Cut Glass Silver - SH2CSCS
Fabric/Washi
Linen - SH2FGLN
Vega - SH2FGVG
Rikyu - SH2PTRK
Linen Crystal - SH2LNCR
Altair - SH2FGAT
Yomato - SH2PTYA
Safu - SH2PTSF
Sagano - SH2PTSA2
Kenun - SH2PTKU
Dot/Prism
Vista - SH2FGVI
Aura 9 - SH2PCA9
Prism Silver - SH2CSPS
Shizuku - SH2FGSK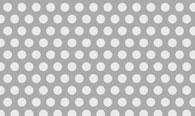 Luna 6 - SH2PCL6
Prism Noir - SH2CSPN
Kanon - SH2FGKN
Luna 9 - SH2PCL9
Cut Glass Silver - SH2CSCS
Crystal/Dichroic
Dusted White - 7725SE-314
Frosted Blue Mint - 7725SE-327
Frosted Gold - 7725SE-331
Frosted White - 7725SE-324
Frosted Rose - 7725SE-323
Blaze - DF-PA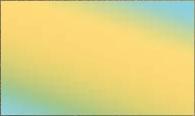 Frosted Violet Sky - 7725SE-325
Frosted Mint - 7725SE-326
Chill - DF-PA
3M™ FASARA™ GLASS FINISHES
3M™ Fasara™ Glass Finishes are elegant, decorative glass finishes available in 50+ designs. These decorative window films can be used to control light and privacy while enhancing interior aesthetics.